Today I will show you how to install Ubuntu .

Time needed: less than 20 minute.
Difficulty: piece of cake.
What you need: Ubuntu CD (I used ubuntu 9.10 desktop edition) , PC (duhh!)




How To Install Ubuntu
1. Insert your Ubuntu CD and boot from CD drive (you may need to change your boot priority in BIOS setup)
2. Select your language.
3. In this screen you can choose either to try ubuntu without any change to your hard disk or to install ubuntu , choose install ubuntu.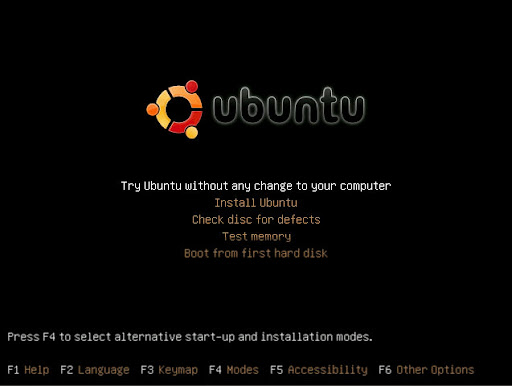 4. After a while, welcome screen will appear choose your language and hit "Forward".
5. Choose your location.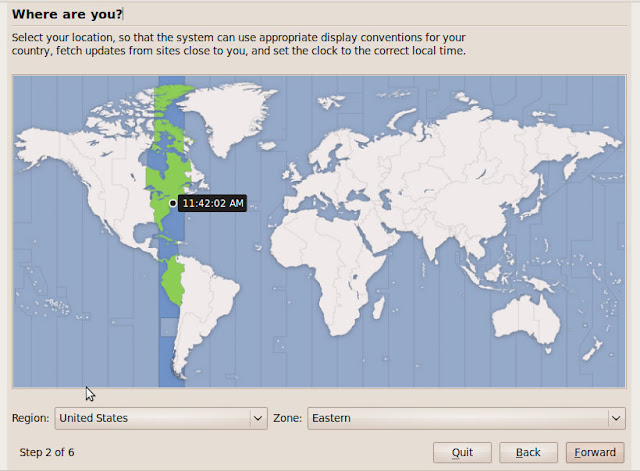 6. Choose your keyboard layout
7. Choose where do you want to install it , be careful! if you have previously installed windows you should choose an empty partition , failing to choose correct partition may erase your entire hard disk, in this example I will install Ubuntu on different partition other than my Windows partition.
the first option let you to erase your entire partition . (be careful!) we will choose the second one to make some partitions.
8. Now my hard disk has two partition , the first one (dev/sda2) and its size 1 GB and it contains windows, the second one is free space and its size is 7 GB , and here where we will make two new partition one for Ubuntu system files and the other one for swap files ( note: you need at least 4 GB free space to install Ubuntu) , follow the photo to know how you can create the new partition.
choose the free space (or your free partition) and click "add" , then choose the setting for new partition as follow, and then click "ok" (remember to leave at least 1 GB for swap partition)
now we will create the swap file , I have 1 GB left for that partition, the same thing here , choose the free space and then click add , and choose as follow:
the final table will be like this, click "forward"
9. Fill your user name, password...
10. this is the final check before installing.(your output may differ than mine!)
11. Installing....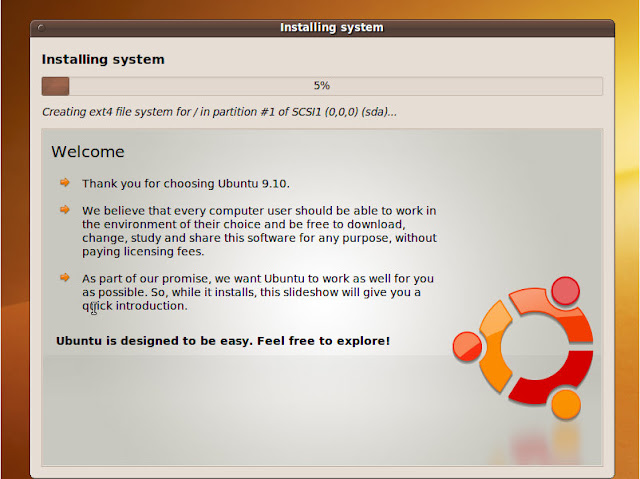 note: at the end of the installation , it may start downloading language packages from the Internet you can click skip if you want.
12. Reboot your computer.
13. Remove the CD when prompt.
13. When boot screen comes out choose Ubuntu.
14. Enjoy!
Read Also in Mohammed SuperTech!
Change your MAC address.